HOW TO CONTACT SOCAL SKATESHOP
At SoCal Skateshop, customer service is our upmost priority. If you need any information on skateboard products or have questions regarding an order, there are a few ways to contact us.

SOCAL SKATESHOP PHONE NUMBER:
Call us at (949) 600-5876

SOCAL SKATESHOP SUPPORT EMAIL:
Email us at support@socalskateshop.com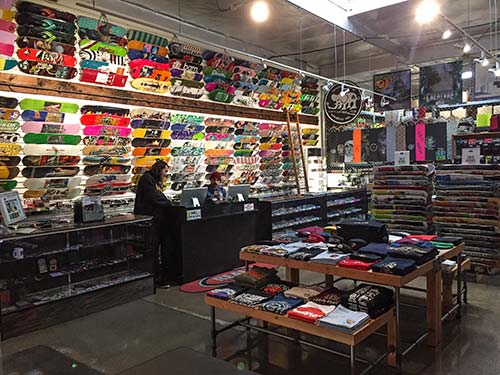 SOCAL SKATESHOP LOCATION
When you need to find a skateshop in the Orange County area, SoCal Skateshop is your one stop shop for all things skateboarding. Our skateshop is in Mission Viejo, California - centrally located in between San Diego and Los Angeles.

We apologize that our retail store is not open during the Covid-19 Pandemic and that we currently cannot offer local pickup. Just like you, we hope things will change soon. Due to our online order volume if we were to offer local pickup this would ultimately lengthen the delay for online order shipments and plus add an additional level of stress to the crew of which I, as the owner of the shop, do not want to put on them. Furthermore, I have chosen not to open the retail store at this time for the safety of our customers and the staff at the shop. We truly hope you understand.
RETAIL STORE:
24002 Via Fabricante, #404
Mission Viejo, CA 92691
SoCal Skateshop Store Hours:
Sorry Retail Currently Closed
Currently Online Only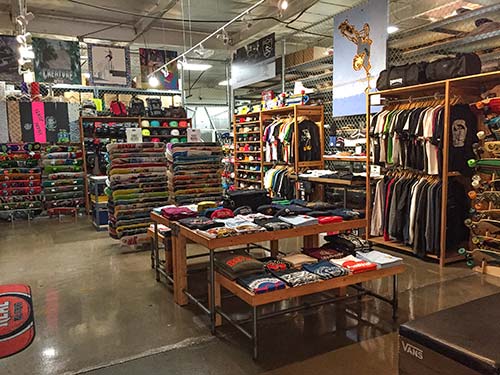 DIRECTIONS TO SOCAL SKATESHOP FROM SAN DIEGO:
From 5 North:
Exit Alicia Parkway
Turn RIGHT onto Alicia Parkway
Turn LEFT on Via Fabricante
Turn LEFT into the second driveway
We are located behind The Cupcake Store
DIRECTIONS TO SOCAL SKATESHOP FROM LOS ANGELES:
From 5 South:
Exit Alicia Parkway
Turn LEFT onto Alicia Parkway
Turn LEFT on Via Fabricante
Turn LEFT into the second driveway
We are located behind The Cupcake Store