HOW TO CONTACT SOCAL SKATESHOP
At SoCal Skateshop, customer service is our upmost priority. If you need any information on skateboard products or have questions regarding an order, there are a few ways to contact us.

SOCAL SKATESHOP PHONE NUMBER:
Call us at (949) 600-5876

SOCAL SKATESHOP SUPPORT EMAIL:
Email us at support@socalskateshop.com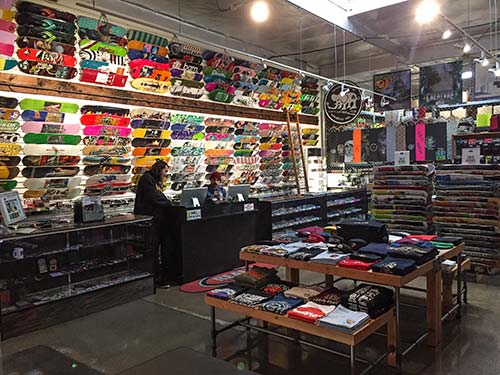 SOCAL SKATESHOP LOCATION
When you need to find a skateshop in the Orange County area, SoCal Skateshop is your one stop shop for all things skateboarding. Our skateshop is in Mission Viejo, California - centrally located in between San Diego and Los Angeles.

Our Retail store is now open Monday-Friday from 11AM-5PM. Masks must be worn in the store and please respect current CDC Guidelines when visiting our retail store.
RETAIL STORE:
24002 Via Fabricante, #404
Mission Viejo, CA 92691
SoCal Skateshop Store Hours:
Monday-Friday: 11AM-5PM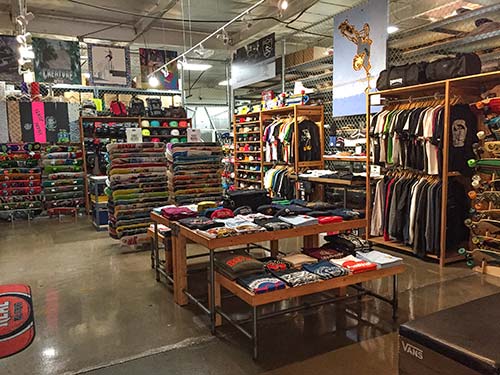 DIRECTIONS TO SOCAL SKATESHOP FROM SAN DIEGO:
From 5 North:
Exit Alicia Parkway
Turn RIGHT onto Alicia Parkway
Turn LEFT on Via Fabricante
Turn LEFT into the second driveway
We are located behind The Cupcake Store
DIRECTIONS TO SOCAL SKATESHOP FROM LOS ANGELES:
From 5 South:
Exit Alicia Parkway
Turn LEFT onto Alicia Parkway
Turn LEFT on Via Fabricante
Turn LEFT into the second driveway
We are located behind The Cupcake Store